A quick post today about one of my favourite things…black and white awnings.

They are a classic, timeless feature and colour combination that would withstand the test of time and fashion styles as they come and go. They have a fresh, chic feel about them and look amazing on anything from a humble modest beach house, to a store front, a queenslander or even a mega mansion!

Have a look at some inspiration below!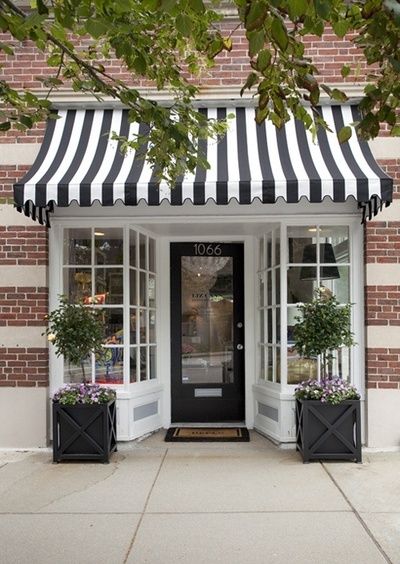 ---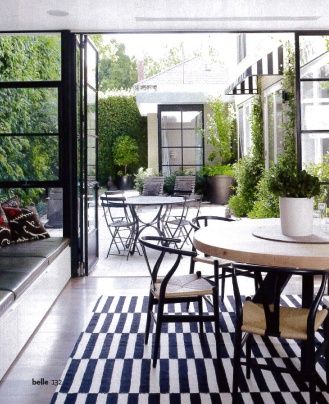 Looks very chic teamed with the black and white rug. Image
here
---
The would look great on a little (or big!) beach house. Image
here
---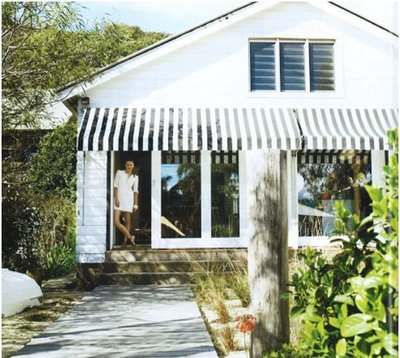 Image Australian Country Style