Bookcases should be thought of as works of art. The bigger they are and the more of a feature they become, the better! Say good-bye to pokey free standing bookshelves from your university days and say hello to wall to wall joinery. Whether it is on a stair landing, as living room feature wall or in a hallway, there are so many ways to incorporate a stunning bookcase into your home.

STYLING TIPS:
1 – Book placement
Mix it up and add some layers and interest. Play around with both vertical and horizontal arrangements. You can also try grouping similar sizes and colours together. Balance these grouping with added decorative items.

2 – Decorative Objects
Personalise the space with decorative objects from your travels that reflect who you are and your interests. Sculptural objects that reflect the space being a work of art are ideal. These items can include beautiful vases, bowls or plates.

3 – Something Organic
A space always comes to life with natural objects and this can be achieved by adding some flowers or a small plant or even a decorative jar filled with river stones or shells. Personally I can never go past large decorative pieces of coral. They look wonderful is so many different interior styles.

4 – Art
This is a must and is one of the easiest ways for your bookcase to portray who you are. Small framed pictures look great sitting on top of a group of books or larger framed art sitting by itself. Some people even like hanging artwork off the bookcase shelves.

Check out some inspo below: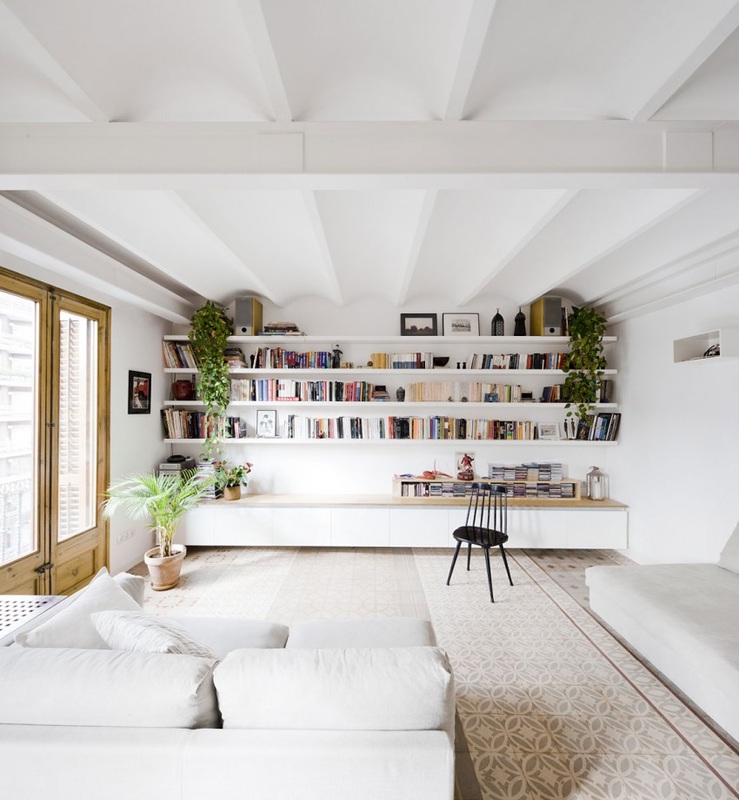 This is a refurbished apartment in Spain by architects,
Anna and Eugeni Bach
. The use of long horizontal floating shelves as a bookcase is balanced by the two flowing, organic plants on either end. Simply divine.
---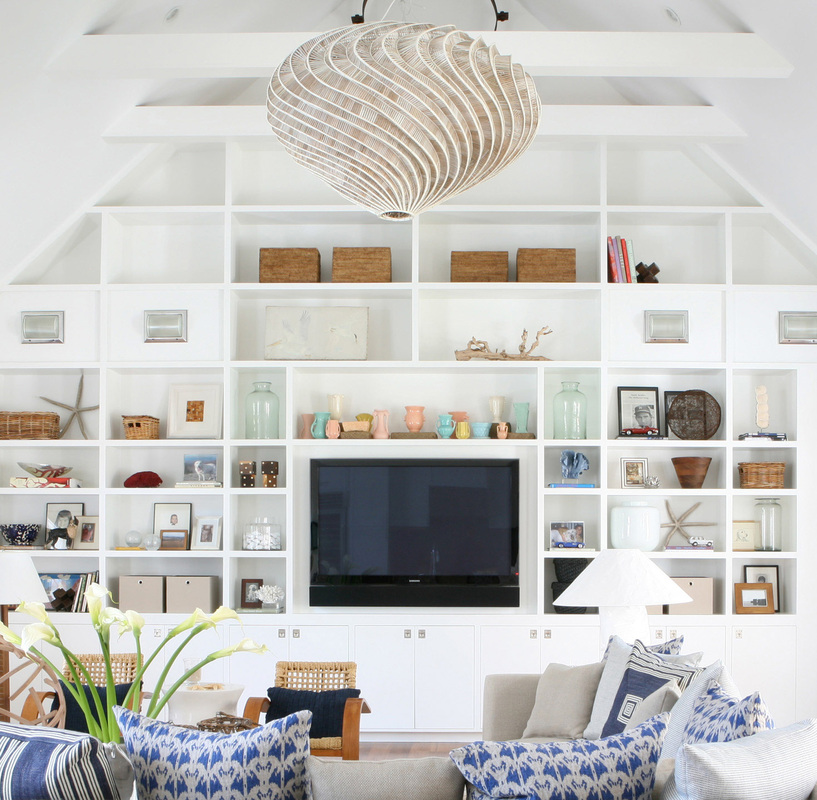 Ultimate beach house styling from Foley and Cox. Source
here
---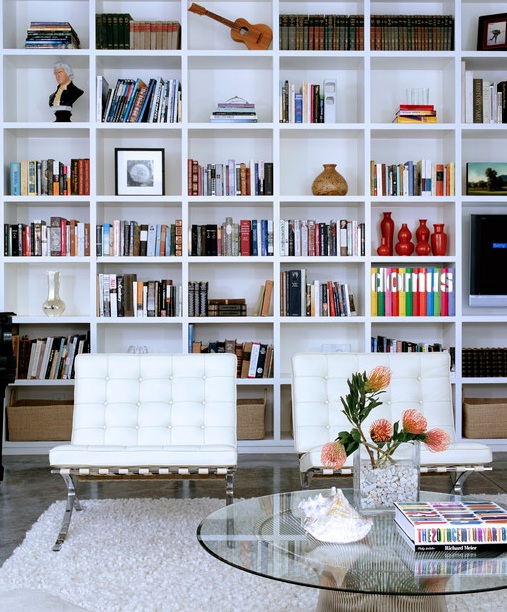 ---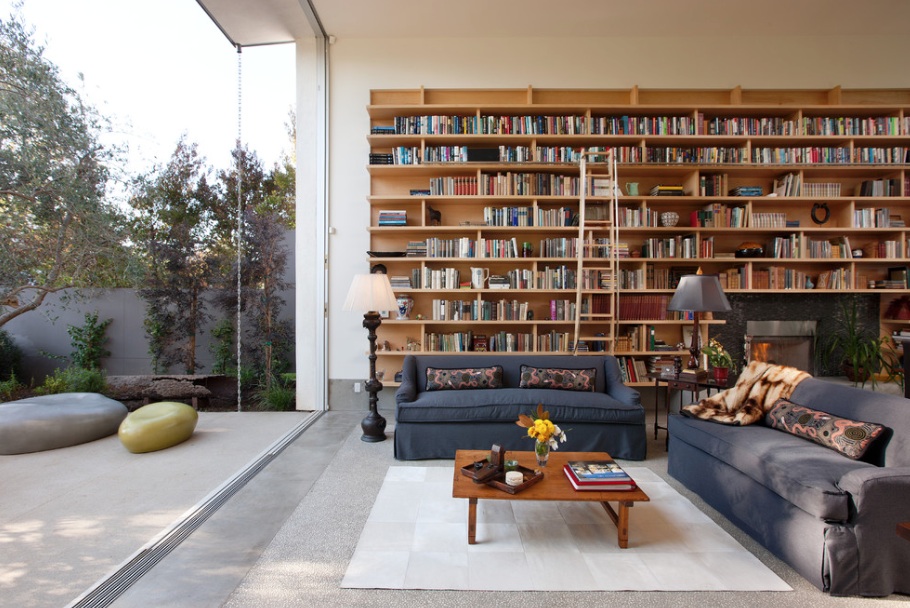 ---