The shortlist for the 2014 Australian Interior Design awards was recently released and there are some amazing projects and designs. I have included a few of favourites below from both the "Residential Design" and "Residential Decoration" categories below. They are seriously lust worthy.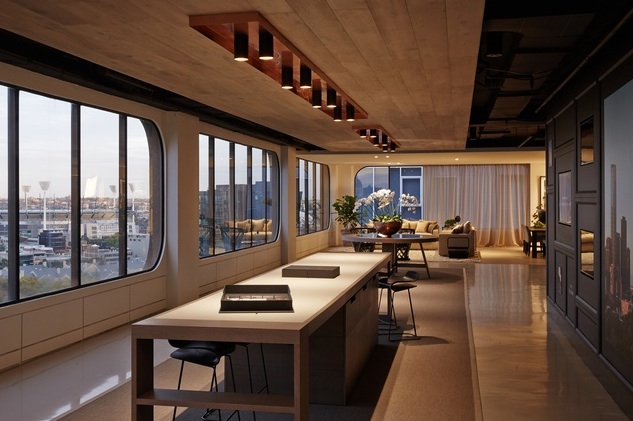 35 Spring Street Display Suite by Bates Smart. Image: Sean Fennessy

---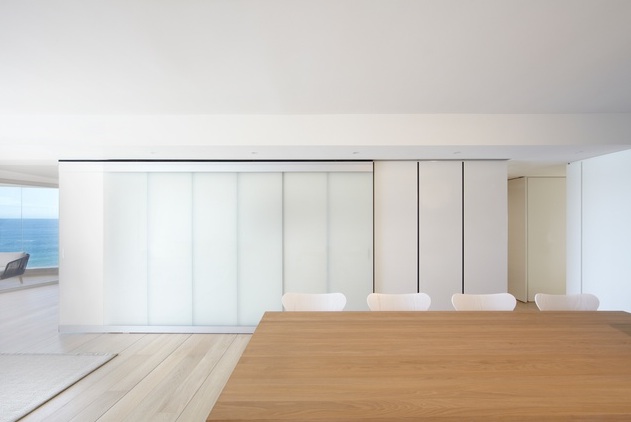 Beach Residence by Koichi Takada Architects. Image: Sharrin Rees

Simple and elegant with the focus being on the design detail, quality finishes and amazing view. This is actually the Architect that Jen Hawkins and Jake Wall use for a lot of their projects.
---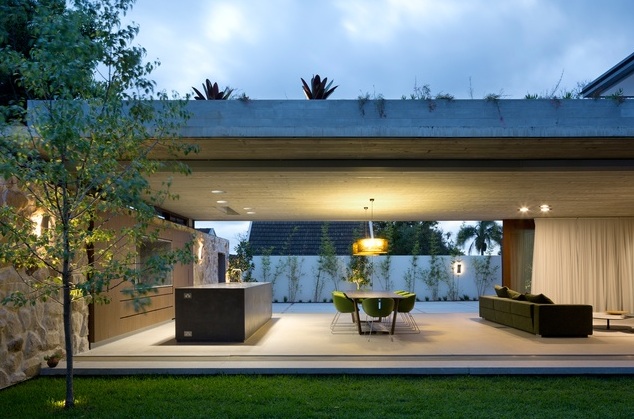 Hunters Hill House by Arkhefield. Image: Angus Martin

Wow. Just Wow.
---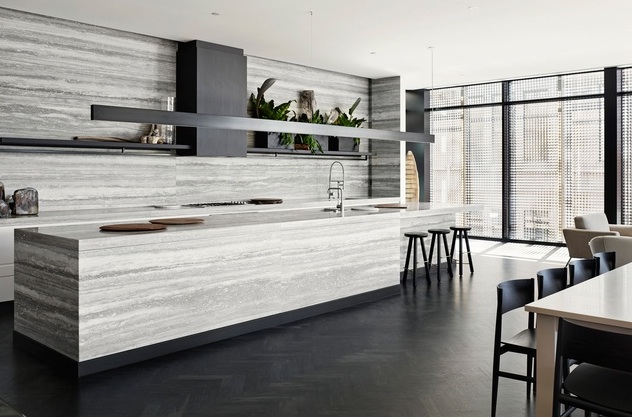 Melbourne Residence by Elenberg Fraser. Image: Peter Clarke


Storage in kitchens is important, but so is the style and design as they are a lot of the time the focal point and hub of a house. The impact of this kitchen is achieved through simple, sexy lines and beautiful feature finishes. If you are designing a kitchen, think about the overhead cupboards - do you really need them? Or can you provide storage options elsewhere?
---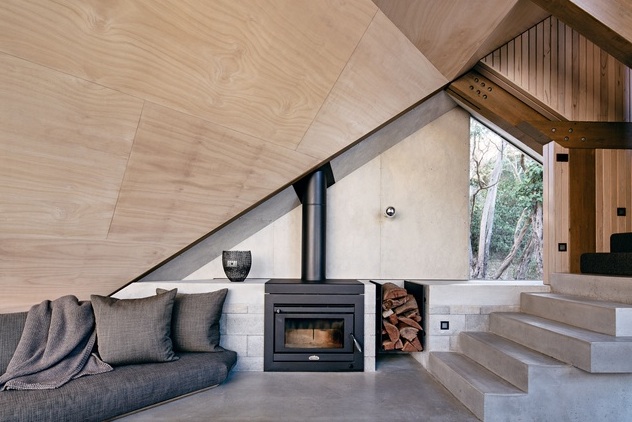 Cabin Too by Maddison Architects. Image: William Watt


Amazing. I LOVE ash coloured timbers, concrete and charcoal finishes used together.
I would love to be curled up in the sofa in front of a fire with a glass of red.
---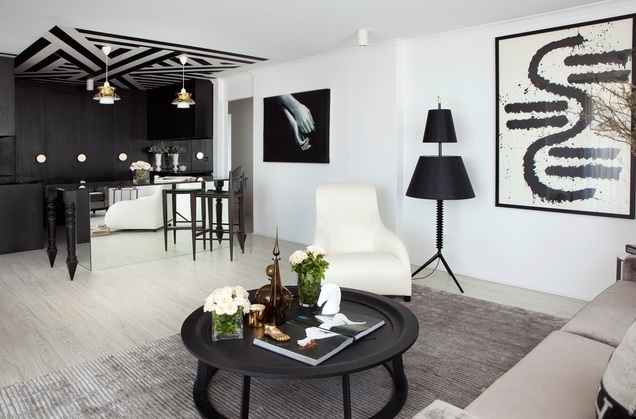 Marine Parade Apartment by James Dawson Interiors. Image: John Downs Photography

I love the detail over the kitchen! What a great idea to personalise a space in an open plan living area.
---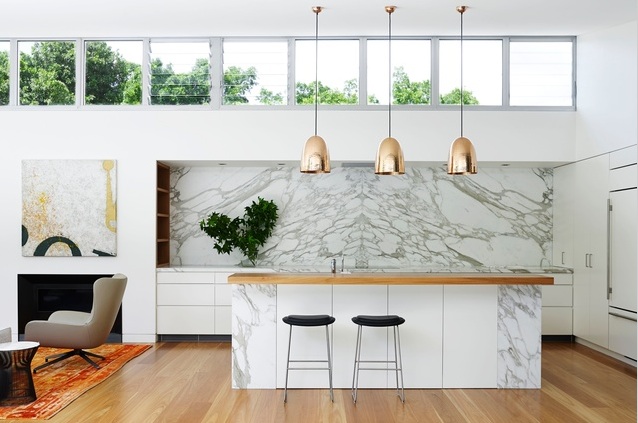 The Pavilion House by Arent&Pyke. Image: Anson Smart


Stunning chrome lights and use of marble in the kitchen. Another decorating feature I really like is incorporating traditional rugs in with contemporary spaces, it works really well in this space.
---
All images have been sourced from the
Architecture AU
website.
There are a lot more amazing spaces and uber talent to be seen. Check out the links below for more.
Residential Design Category
here
.
Residential Decoration Category
here
.