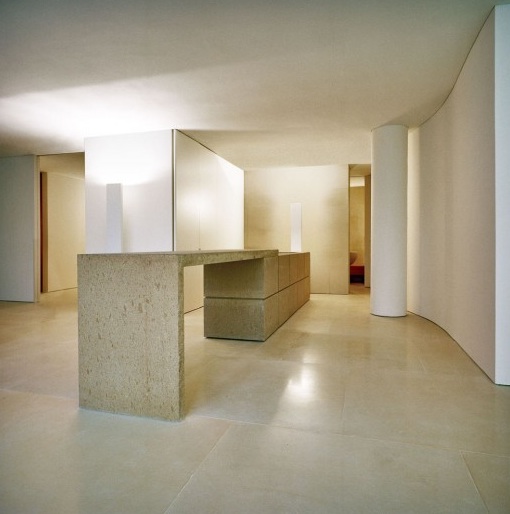 I am always interested in how "the other half" live, so when I came across an image of the kitchen in Kanye West's loft in NYC I felt the need to explore the space some more. What I discovered was an Italian Architect called
Claudio Silvestrin
with a very interesting and spiritual philosophy (apparently the same as Kanyes', who would have though?!).
Silvestrin designs minimalistic spaces that are spiritual and monastic in their simplicity. Is where Kanye's Jeezus complex started?!
He designed Kanye's loft in 2007 around a stone kitchen island made of porphyry from the Italian Dolomites. He wanted the space to symbolic, like an altar—life goes on around it.
One particular feature that I found especially interesting was the fact that he didn't use a faucet/tap. In most kitchen designs the sink is a central element with a feature tap being used. In Kayne's kitchen the water is activated by an electronic sensor. Apparently Silvestrin was "trying to get closer to the primordial element of water, which in nature runs by its own force." He believes that the "best faucets are invisible. In an ideal world, I would also remove switches."
Another monolithic stone island that has been used in the apartment in that of the basin/bathtub in the bathroom. Along with the kitchen island bench these are the primary sculptural features that the rest of apartment flows from. The overall spaces of the living, bathroom and kitchen are linked and have an unrestricted flow of space with no divisions.
For more amazing design by Claudio Silvestrin have a look at his website
here
. He has also designed interiors for Calvin Klein and Giorgio Armani as well as an amazing penthouse in Melbourne.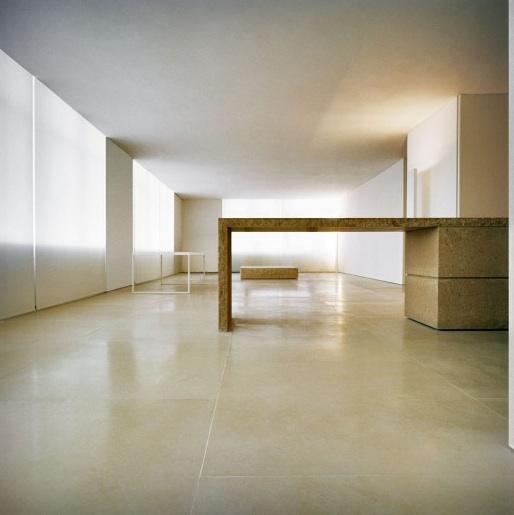 ---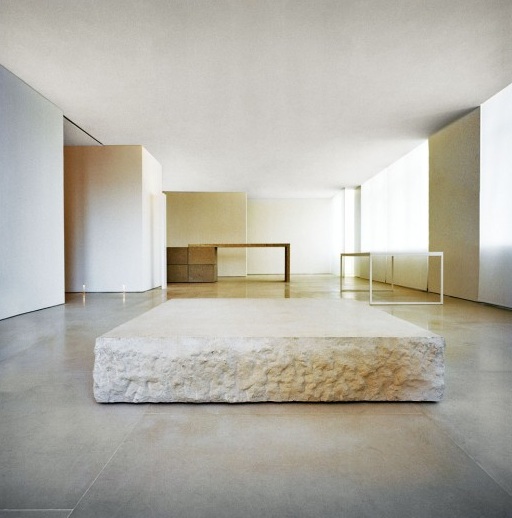 ---
---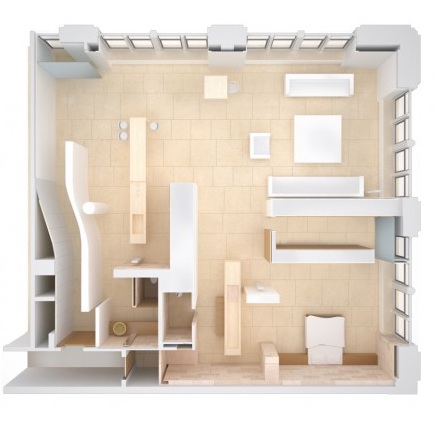 ---
All images sourced from
here
.