There are always a lot of different opinions about what is trending and what isn't when it comes to design, so I thought I would compile a list of my favourite trends so far this year that are currently hitting the design magazines and our homes.

WATERCOLOUR & FLORAL PRINTS
I know watercolour prints and artworks have been trending for a while, but I just love them. The combination of watercolour and florals is especially stunning and is popping up all over the place in both fashion and design. This trend works really well coming into Spring when you want to add a bit of colour to your space and also looks great mixed with graphic patterns for a contemporary contrast and look.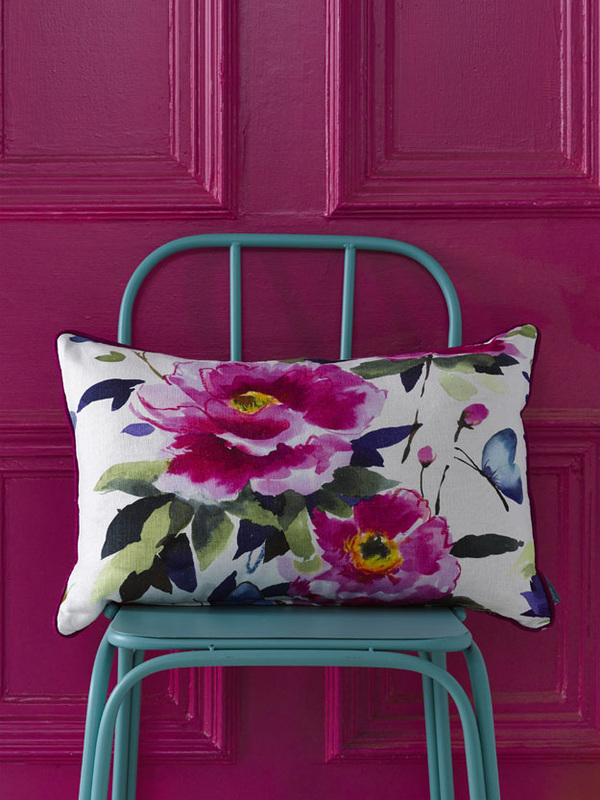 The limited edition Anniversary Butterfly cushion from
Blue Bell Gray
. Divine.
---
METALLIC
Silver and stainless steel accents are nothing new, but warmer toned metals have made their way back into the design books again. These metal tones are appearing everywhere from feature architectural materials, to furniture, lighting and decorative accessories making this a very easy and inexpensive trend to add to your home.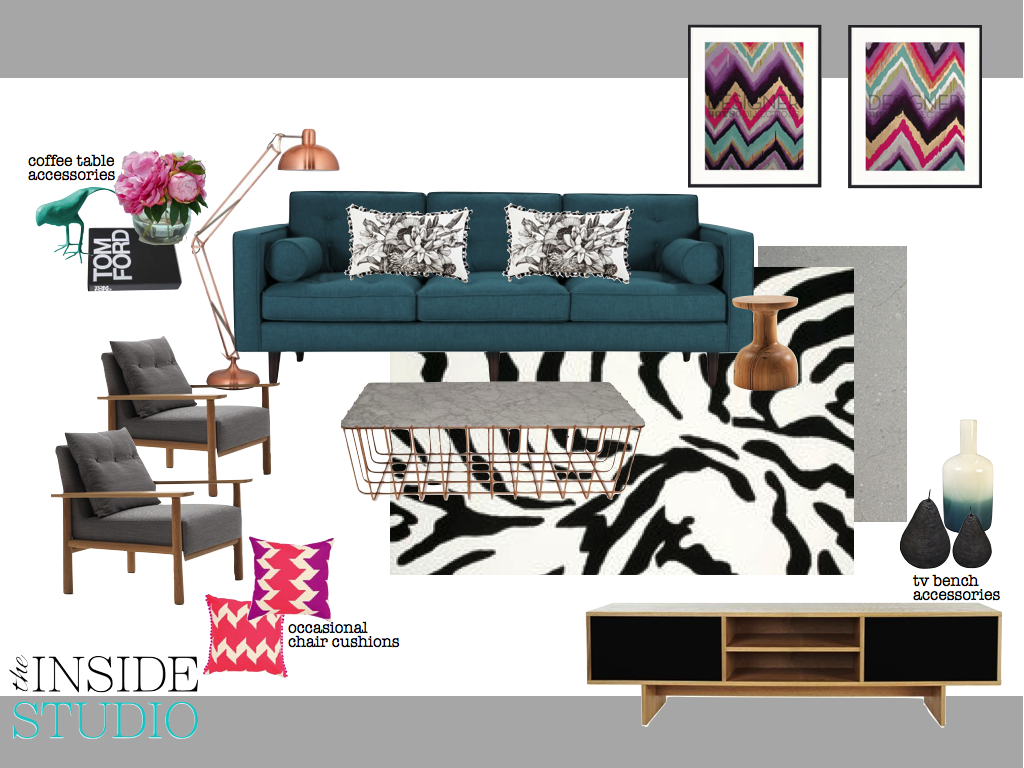 A copper floor lamp and copper/marble coffee table work beautifully with the colourful and patterned accents in this recent furniture/mood board completed by The Inside Studio.
---
TEXTURE
Being winter there is an abundance of neutral themed interiors and it is through the use varying textures that these spaces are being livened up. You can use timber, stones, chunky knits or fur throws to mix and match to achieve your desired effect.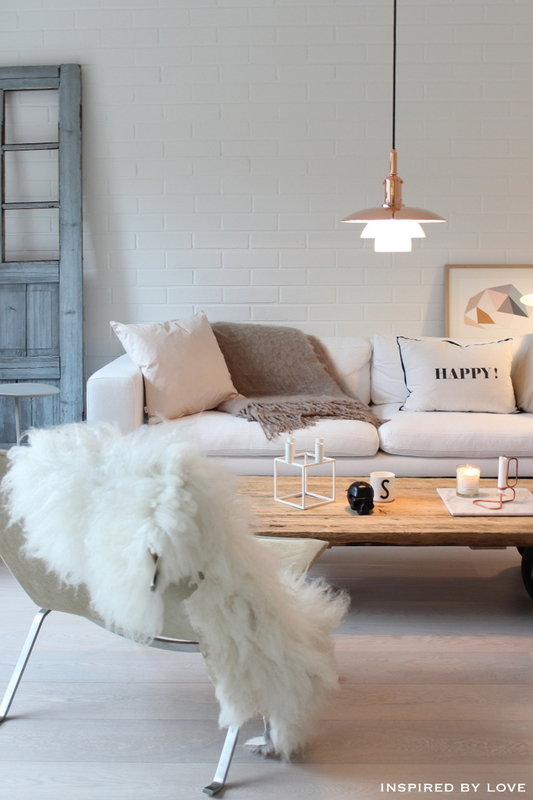 ---
DARK MOODY SHADES
So far in 2014 we have been seeing a lot of rooms with drama and contrast. In the kitchen areas we are seeing a lot of black joinery, which looks magnificent contrasted with lighter tones and naturals stones and timbers. In bathrooms white tiled walls are gone and darker toned tiles are being used to created drama and depth in the space. These tones look amazing next to the metallic and white bathroomware and timber accents. These dark and moody shades also look amazing on walls and in furniture. Just make sure they are used in light filled spaces and don't forget to contrast them with lighter colours and/or textures.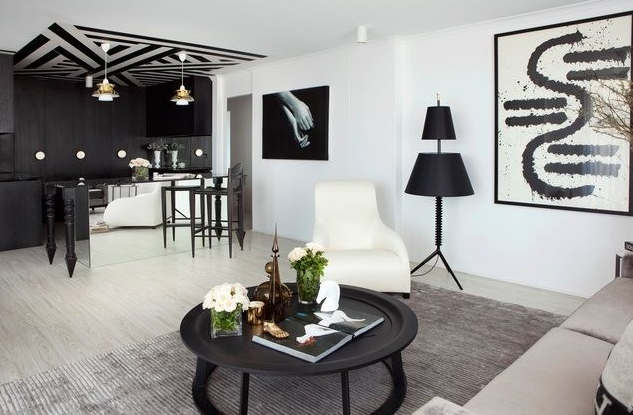 Marine Parade Apartment by James Dawson Interiors. I love the detail over the kitchen! What a great idea to personalise a space in an open plan living area.
---
VINTAGE
Vintage style in interiors has made a huge revival and I am loving it especially when it is mixed in with a contemporary space. Vintage furniture and accessories add a classic, nostalgic feel to a space and can fill a home with a presence that is very hard for any other style to compete with. There are also a lot of companies popping up selling their amazing vintage finds. One of my favourites is Archer and Archer.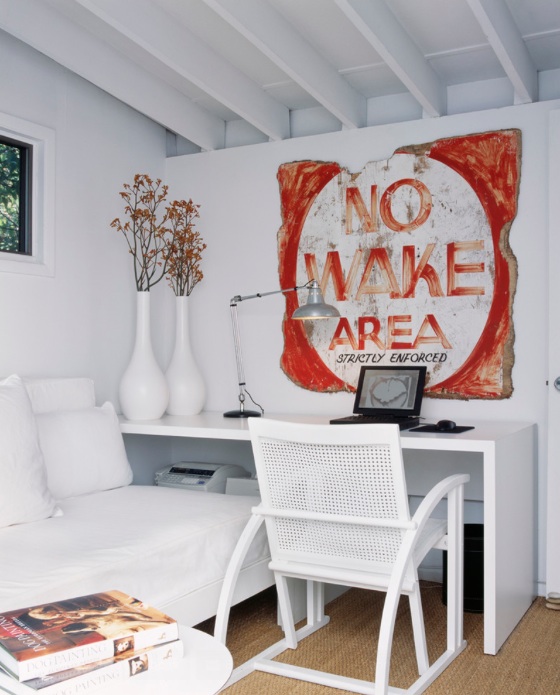 The clean white space of this contemporary interior allows the stunning vintage sign the focus it deserves!
Image source
here
---
MACRAME
Who would have thought that Macramé wall hangings would be a trending? But they are and they look awesome. They can be used instead of fine art, expensive wallpaper and other more expensive wall pieces.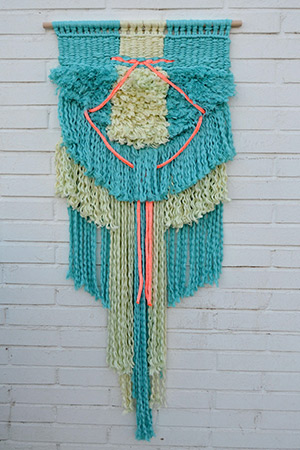 ---