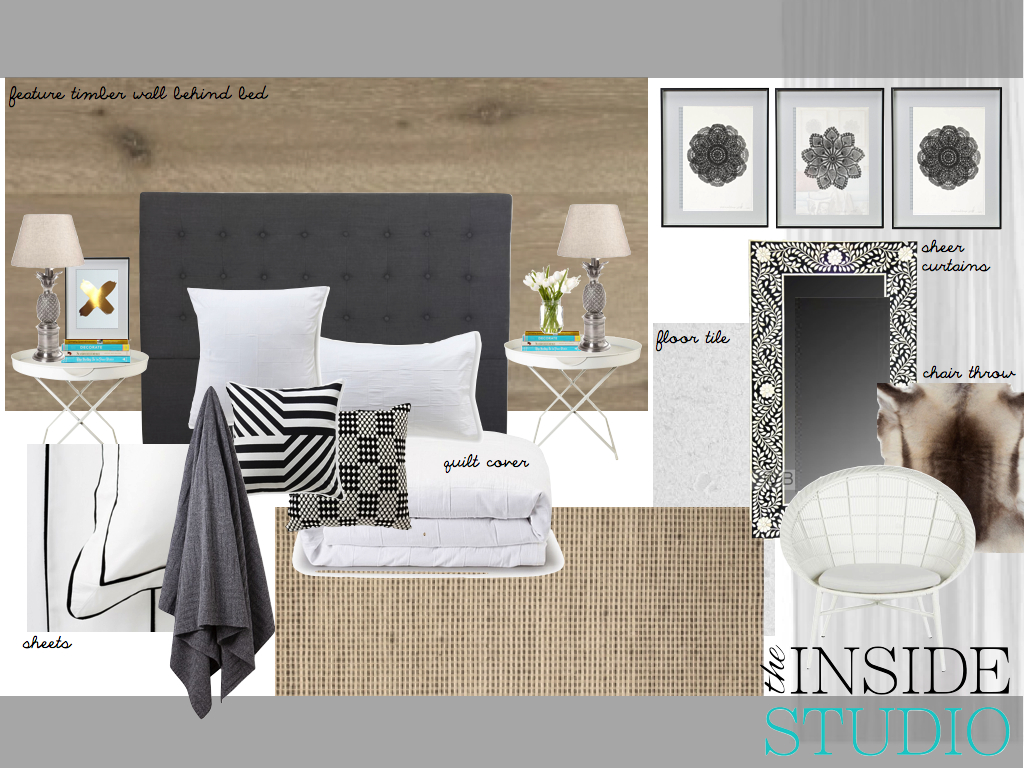 This is an online furniture board I just completed for a client who wanted a neutral theme. I have based the overall palette on a monochromatic black and white look and added timber tones for warmth.

When using neutral tones it is important to layer the room with beautiful, contrasting textures to add interest and depth to the space. A few key features of the room such as the cushions and throw over the chair can easy be changed to suit the different seasons to update your look throughout the year.

A natural weave, sisal rug has been used under the bed to add warmth to the room and to soften the look of the tiles on the floor. Be careful when choosing rugs as size plays a crucial role in the overall look and feel of the space!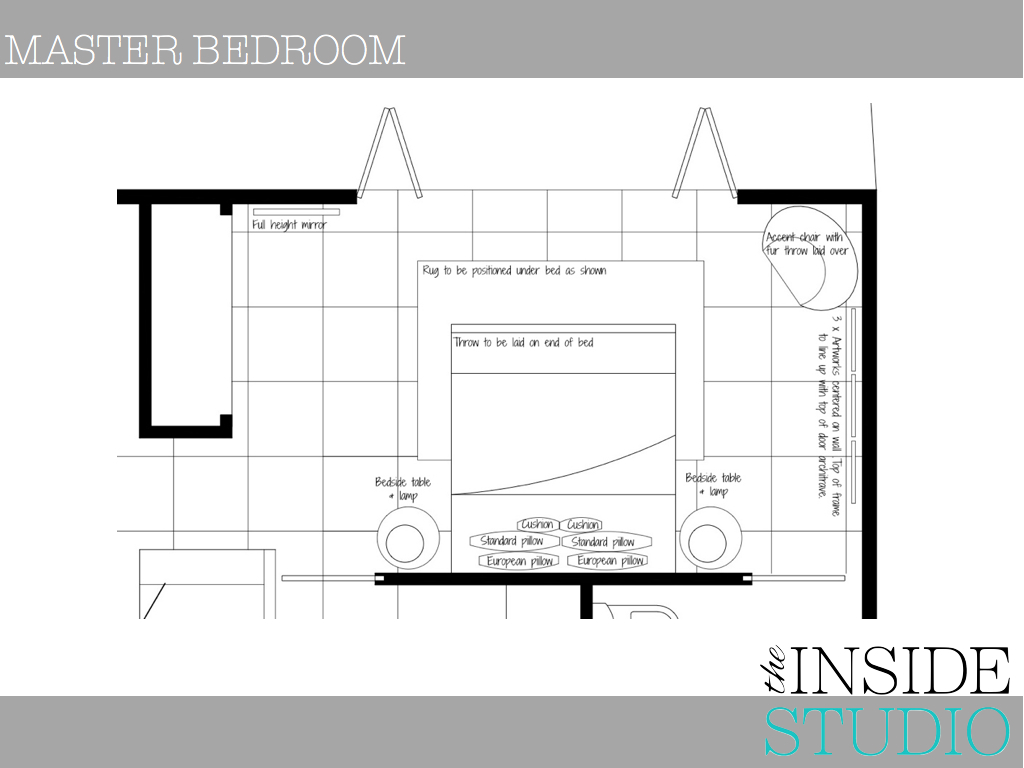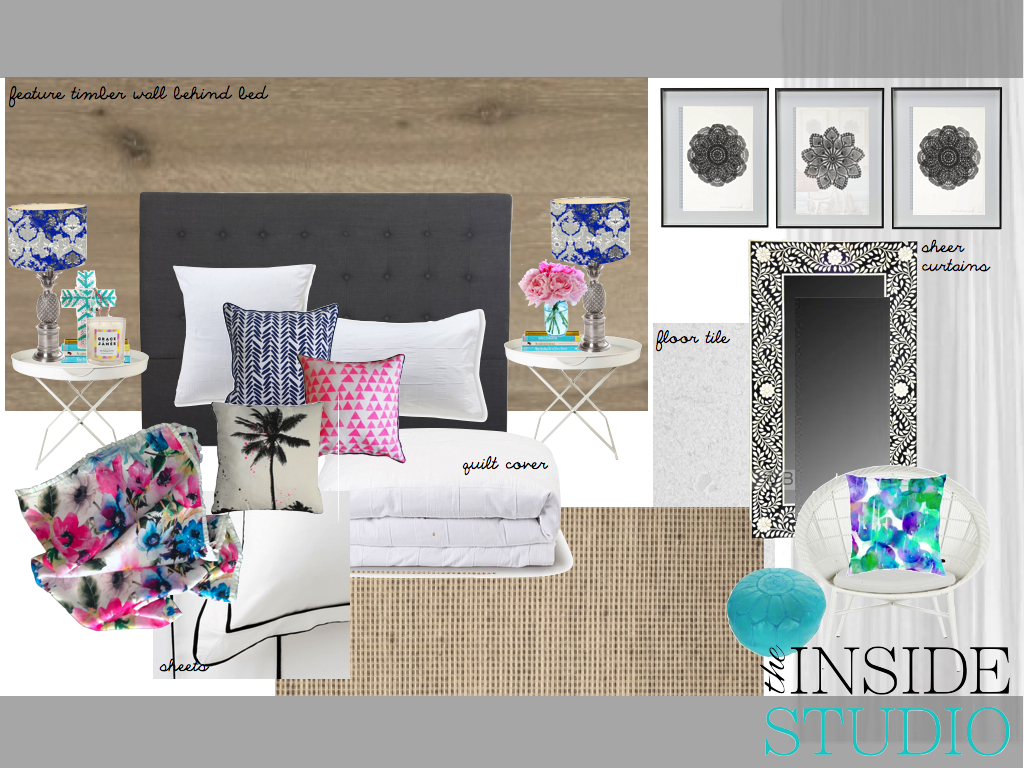 As I mentioned earlier in the post, a few key items can easily be changed to reflect your mood or the seasons. In the board above I have changed a few basic items to create a colourful change that would work perfectly in the Spring/Summer months. When deciding on a theme for your room, don't forget that you can change the overall feel and look easily and cost effectively! Sometimes all you need is a quick update, rather then a whole new look.