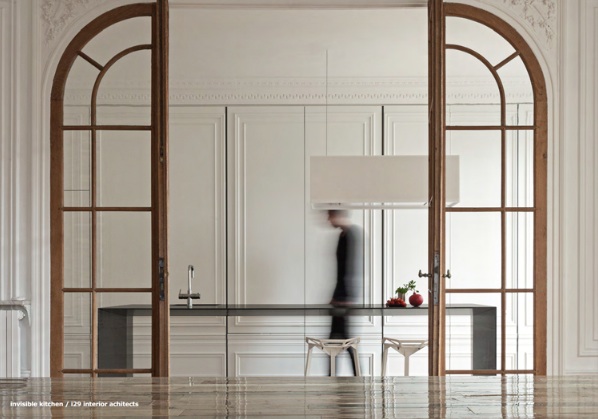 In contemporary design we see the merging of kitchen and living spaces I am a huge advocate for making a kitchens island bench look like a piece of furniture. Quite often it is the hub of a the home and plays a dominate roll in an open plan living space, so don't be afraid of making it something special.
A Netherlands based interior architecture company
i29
has done just that in this amazing Parisian apartment. They have pushed the boundaries of what is "normal" and created a kitchen that they wanted to disappear so it becomes an extension of the living space, rather then a separate functional area. The result is magnificent.
The island bench has a top surface that is only a couple of centimeters thick. It is hard to believe, but all the water, cooking and electrical components are included in this design, which has been reduced to its absolute minimum creating a sense of simplicity.
In regards to storage and other kitchen appliances, these are all concealed behind a series of large sliding wall panels. The seamless illusion of the kitchen is further created through the use of replicating the original wall panel details onto the façade of the new sliding doors.
This type of kitchen design would work wonderfully in smaller houses or apartments or simply for people like myself, who like to keep visual clutter to a minimum.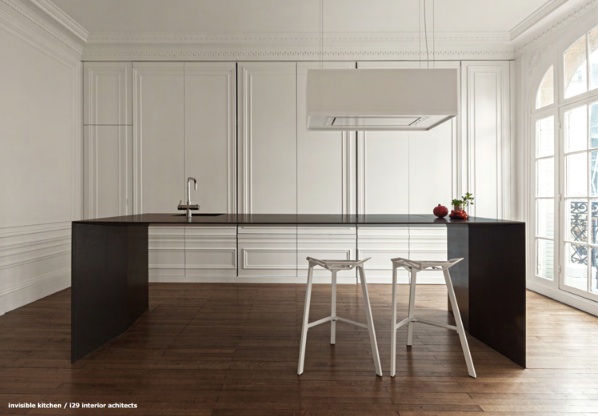 ---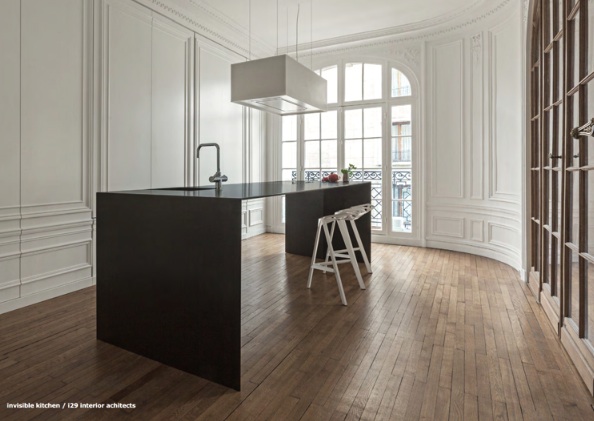 ---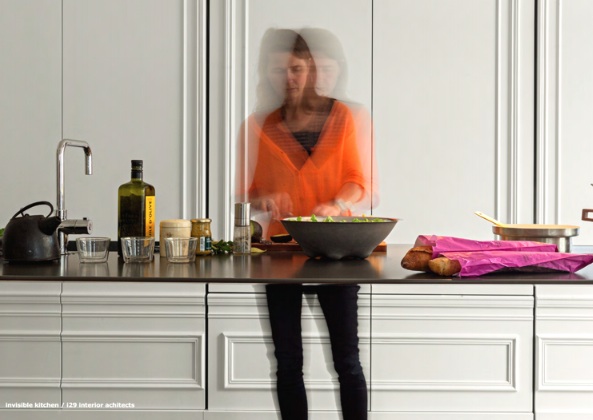 ---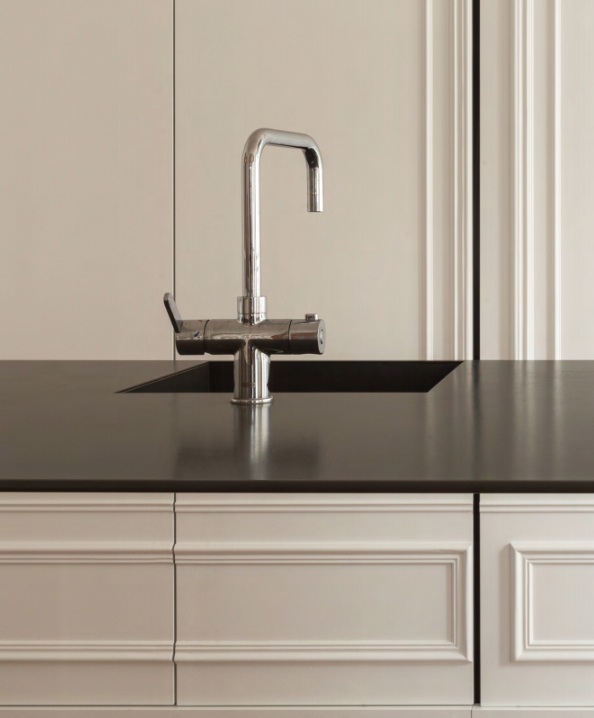 ---