I have had a few clients recently asking me to design them Hampton's inspired spaces, so when I stumbled across the
2014 Holiday House Hamptons Event
in New York, I thought I would share.
The spaces have been designed in an old renovated factory in New York and showcase 18 of America's top designers where they have bought three luxury condos to life. The results are nothing short of magnificent. Not only does this event provide us with amazing inspiration and eye-candy, it is all for a good cause, with all proceeds going to
The Breast Cancer Research Foundation
.
I have included some of my favourites below: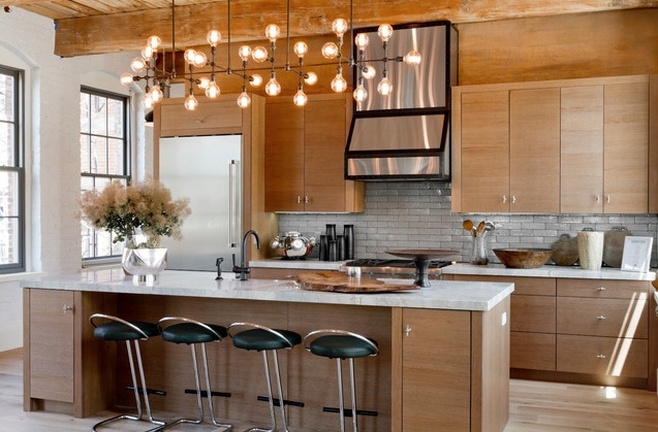 ---
"For the bedroom the designed wanted to channel the "straightforward sensual exuberance of a wealthy Hamptonite" by complementing the industrial quality of this vibrant space with comfortable, feminine touches and a strong, modern approach to color and furnishings." Houzz.

---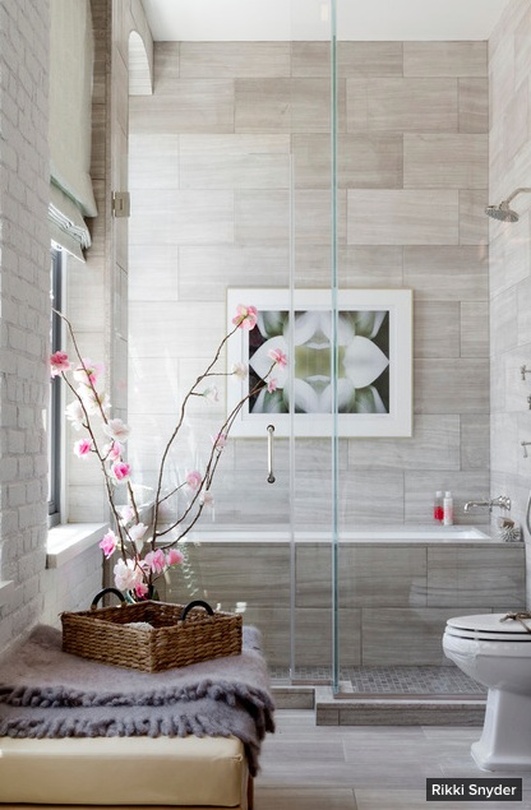 The bathroom's floral theme is complemented by hand-painted paper flowers affixed to cherry blossom branches,

---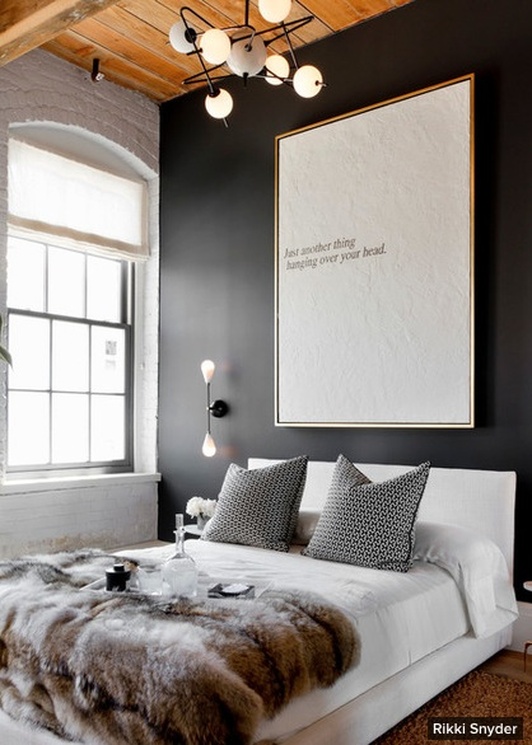 The designer Tamara Magel was inspired by European culture and the casual style of Sag Harbor. Elegant marble side tables merge with a clean and sophisticated palette to reflect the beach and boating lifestyle of the area.

---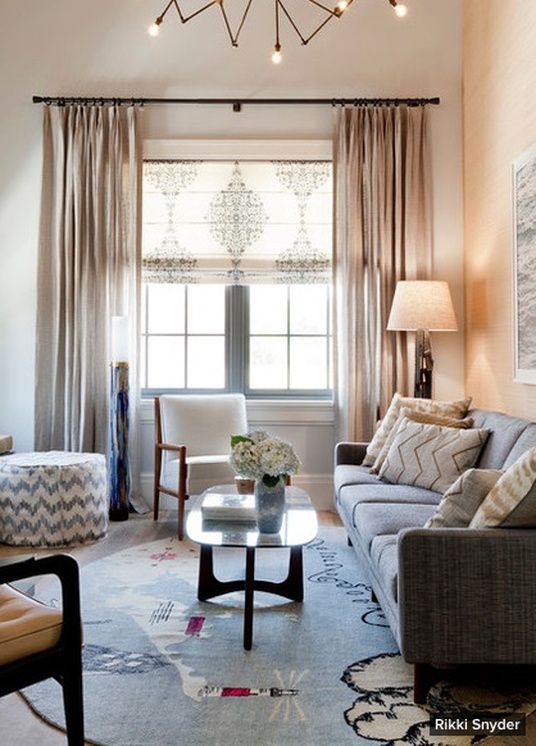 ---
This would have to be my favourite space. The Knotty Bubbles Chandelier by Lindsey Adelman is amazing! Other design features I love include the two sided sofa and the soft, sheer curtains that fall from the ceiling to the floor.

"Inspired by the romanticism of the Hamptons, West Chin's vision was to create a soft, airy space that mirrors the light and fluid forms of the area. To achieve this look, he used sheer ripple-fold draperies and a soft, modular sofa, and kept the color palette cool and simple." Houzz.

---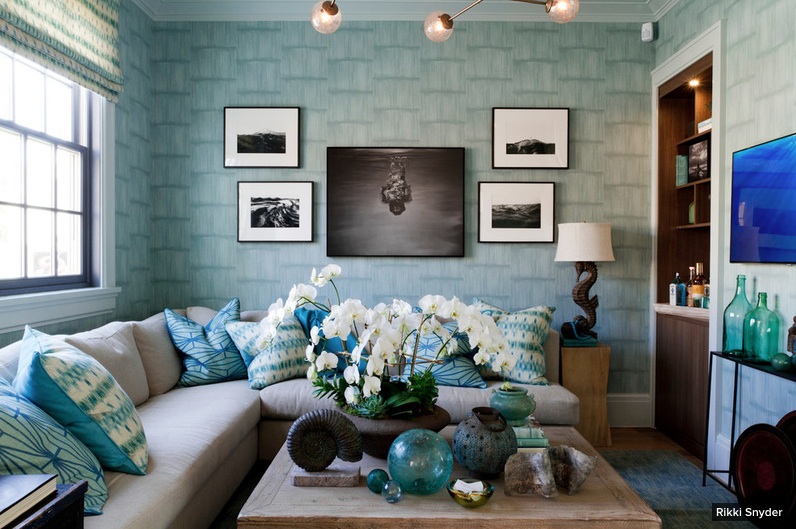 As stated on Houzz, "When designing this space, John Bjørnen of Bjørnen Design playfully referenced the surrounding coastal sea life and equestrian culture of East End farms to bring his theme of Seahorse Country to life. He used rich aquatic shades and patterns and custom draperies to create a serene and relaxing space. "

---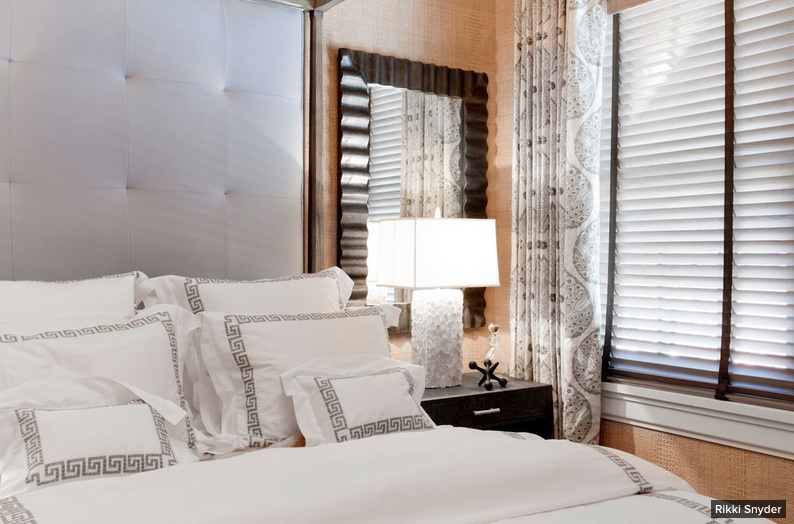 This space is all about sophistication and glamour. The color palette of grays and blues shines through in the drapery and bedding.

Typical Hampton elements include hanging drapes over the top of blinds.
---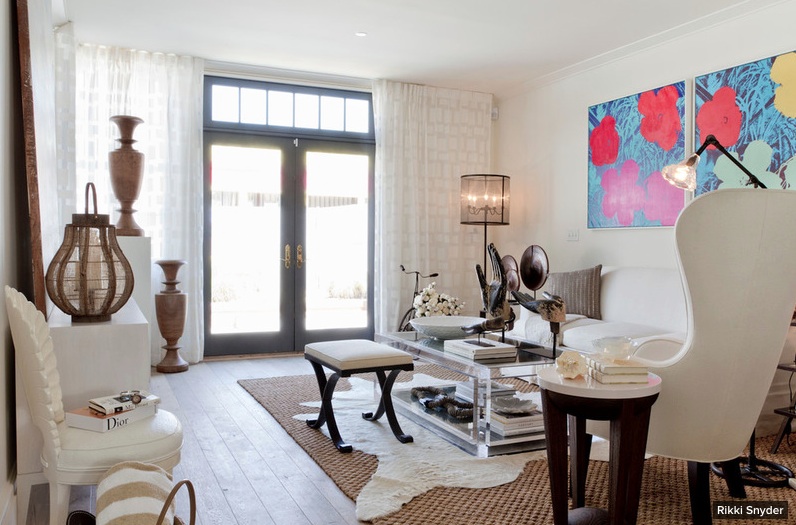 Iris Dankner of ID Creations was determined to stay true to her personal aesthetic by creating a classic, modern space.


Elements to note include the layering of the rugs and mixing bright contemporary artwork with classic style furniture.
---
All images sourced from
Houzz
.