The overall look of a bathroom benefits greatly from styling, whether it is old and in desperate need of an update, or a brand spanking new one that is craving those extra final touches to take it from an OK space to a WOW one. Bathrooms tend to be a cold spaces with a lot of hard finishes such as tiles, mirrors, baths and basins, so they need to be softened and given some extra warmth.

1. Towels. The first stop for a bathroom makeover that can achieve an instant result. They update a bathroom with luxurious softness and create an extra layer of interest and texture to the space. They can be perfectly positioned over the towel rail or draped in messy perfection over a gorgeous bath. And there are SO MANY gorgeous towels around, that giving your bathroom that extra lift is surprisingly easy. A few of my favourite one stop towel shops are:


OTTOLOOM TOWELS
Ottoloom's stunning range of beautiful organic towels are all hand loomed and made from 100% GOTS certified organic cotton. And not only do they look divine, they are also incredibly soft to the touch and super absorbent. You can shop them
here
.
---

MISSONI
Who can go past a classic Missoni bath towel? Although they are at a slightly higher price point, they exude style. They are luxuriously made from 100% cotton velour. You can shop them
here
.
---

AURA
Aura has released a range of towels with a more contemporary, bold style that have been jacquard woven in luxuriously soft, pure cotton. You can shop them
here
.
---
2. Storage. A simple clean up and reorganisation of your bathroom will declutter and transform your space. This means clearing your counter off all your products and storing them away. They only things you should leave out are a couple of products that have pretty packaging, like some
Aesop
hand wash and lotion.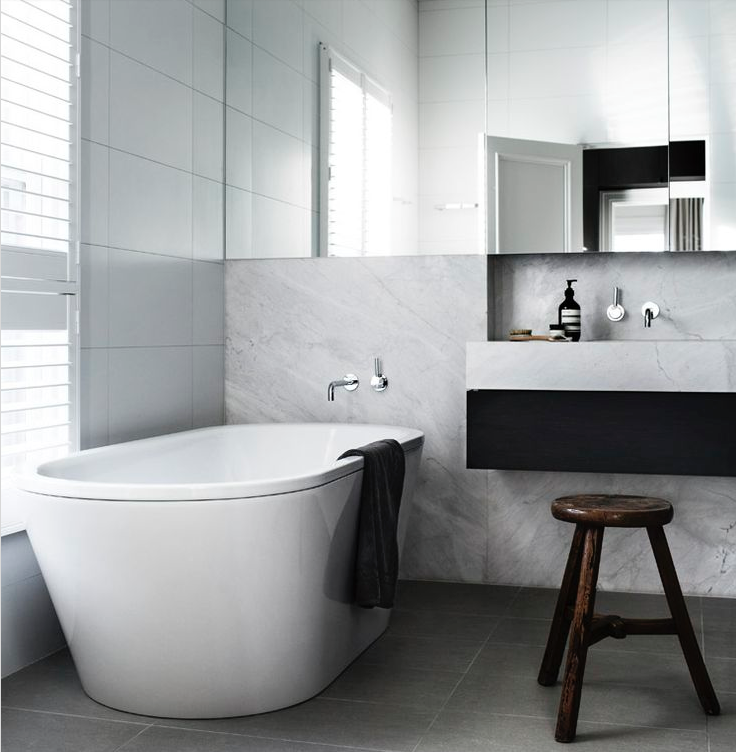 Robson RAK Architects has incorporated shaving cabinets and under bench storage while still maintaining the magnificent sleek, contemporary lines in this bathroom in Toorak House. Allowing all the toiletries to be hidden away and out of site. Creating a clean, sophisticated space. Do you also notice the Aesop hand wash on the bench?

---
4. Decoration. Dare to add a few select pieces to dress and finish the space. Flowers or potted plant always give the space a soft, natural feel. The warmth of timber also works well in bathrooms, and can be achieved through introducing a timber stool next to the bath or some timber accessories, And also don't be afraid to add some artwork in inject some personality into the room.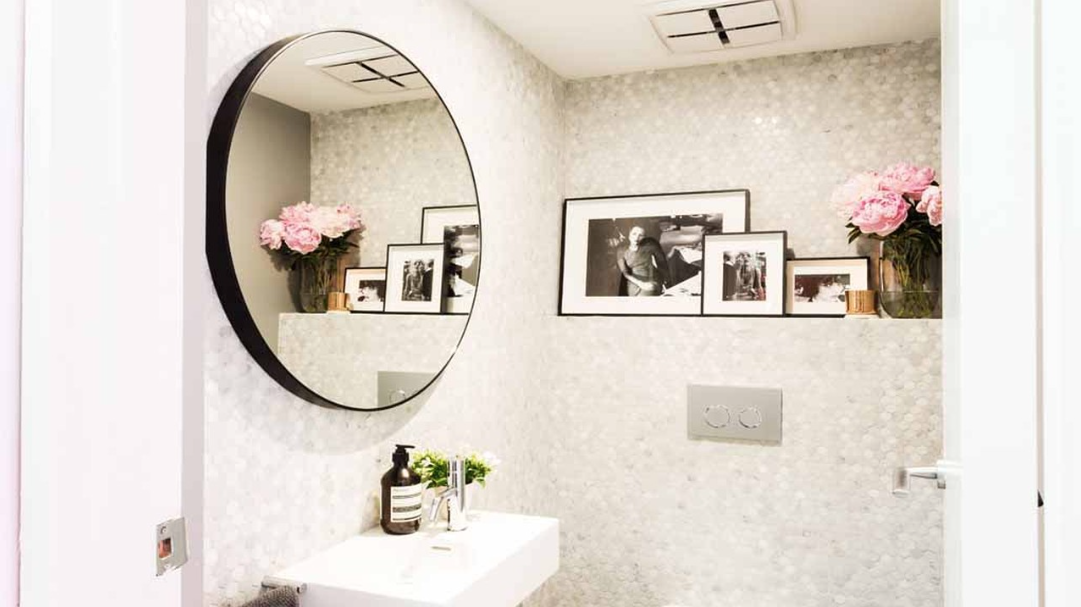 Darren & Deanne's Powder Room from The Block Triple Threat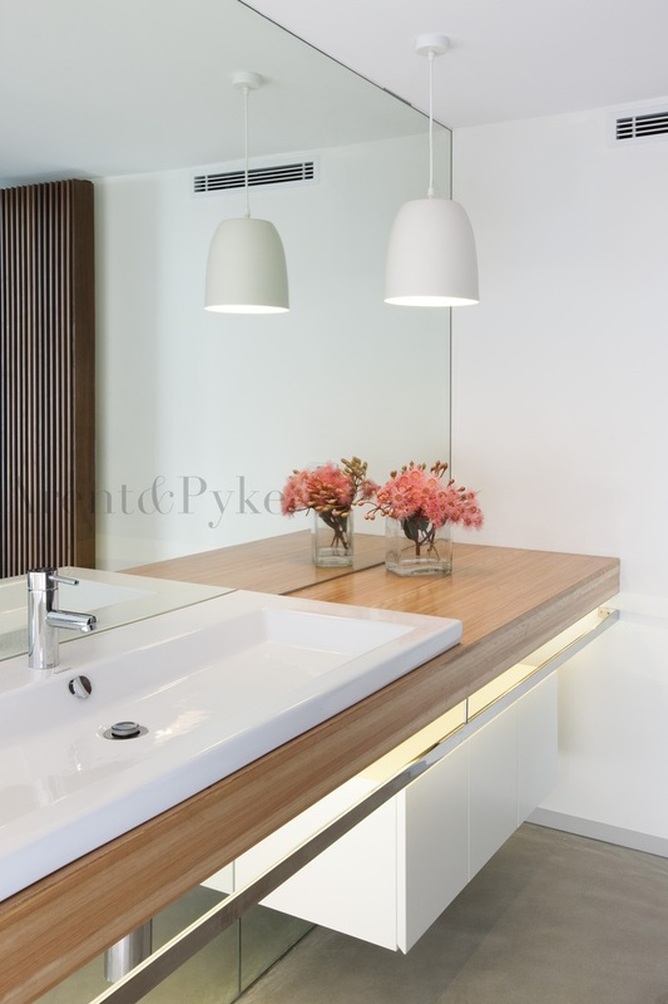 As seen here in a stunning bathroom designed by
Aren't Pyke
, sometimes all that is needed is a gorgeous bunch of flowers on the warmth of a timber bench top.