After moving around the country for my husbands job for the last couple of years we have finally moved back home. We have mixed with the brown snakes in Moranbah, the box jellyfish in Mackay, the lights of Brisbane and now we are back to the sunny white beaches of the Gold Coast. And it is now finally time to transform our modest, run down beach shack into a fabulous beach house and I thought I would blog the journey. I must say, I find the whole process quite stressful, and I find it is much easier designing other peoples houses! We are working to a very strict budget, but hope to have an unrecognisable and amazing transformation in the end.
We were lucky enough to have Wayne, who is a local architect from
Habitat Studio Architects Pty Ltd
come up with the exterior design for us. He did an amazing job, and it is no easy feat coming up with a scheme and delivering it to a designer client. I will be doing all of the interior selections and designs and furniture schemes for the different spaces. So I will be sure to share it all with you and let you know where you can buy the different pieces from and who the suppliers are.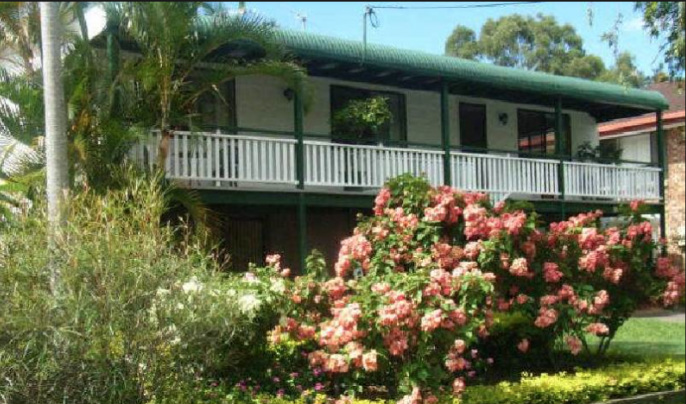 Before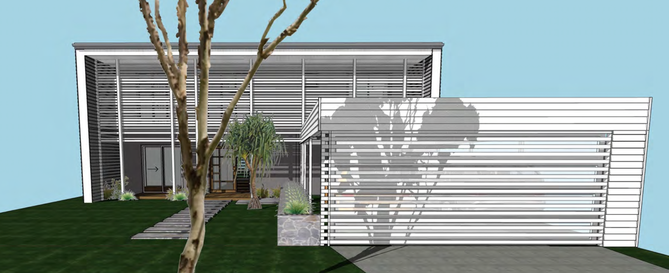 Proposed After. The front of the house faces West so have battened it as a design feature as well for providing essential shade from the harsh sun.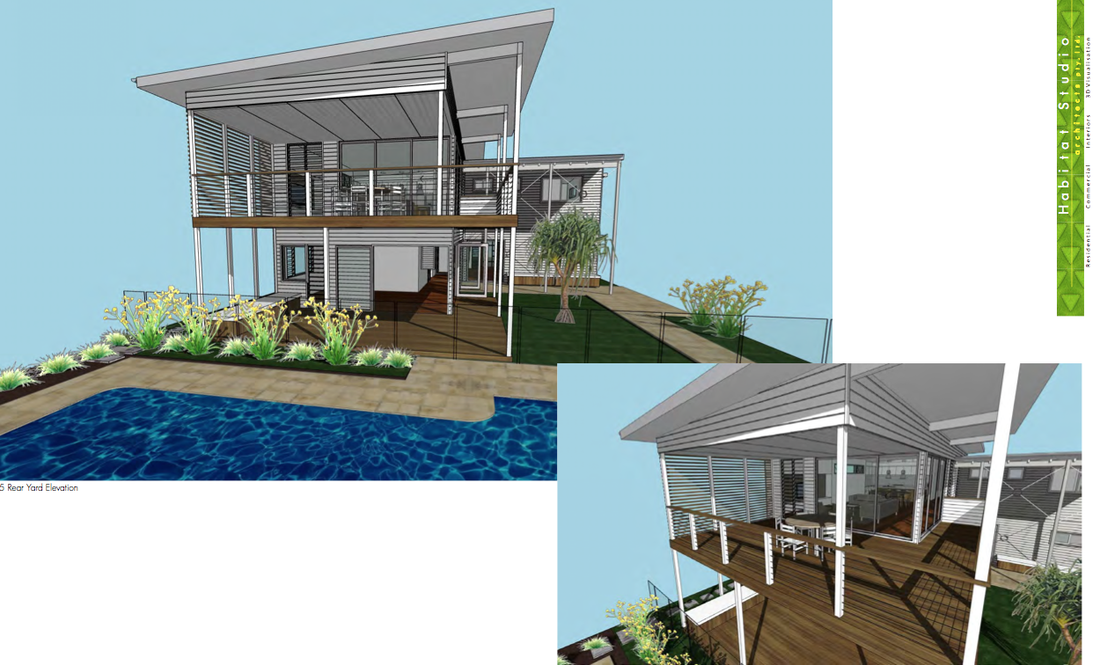 Proposed view and extension to the back of the house. Unfortunately for us and our budget restraints, the extension will be part of the stage 2 build.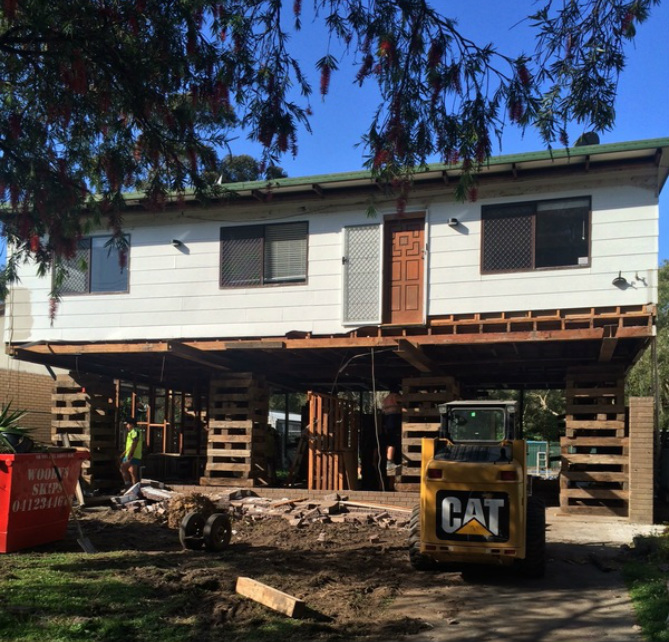 And it's started. Whoop!