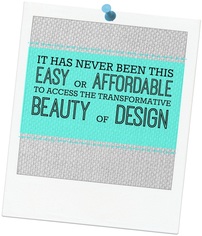 The Inside Studio focuses on a new and exciting, fast growing concept in interior design and decoration.
E-design is born from the online world and the realisation of people's need for time efficient and cost effective design. We cater for time savy people who want an experienced interior designer that can create your dream space, for an affordable price.

We provide you with online interior design services and do-it-yourself options for exceptional style and design within your home. We are passionate about interior design and believe that the space in which you live should be an extension of yourself, where you can live, dream and escape. The Inside Studio can give you everything you need including furniture plans and selections, paint colours, a shopping list and thorough instructions for turning your dream into a reality.


---